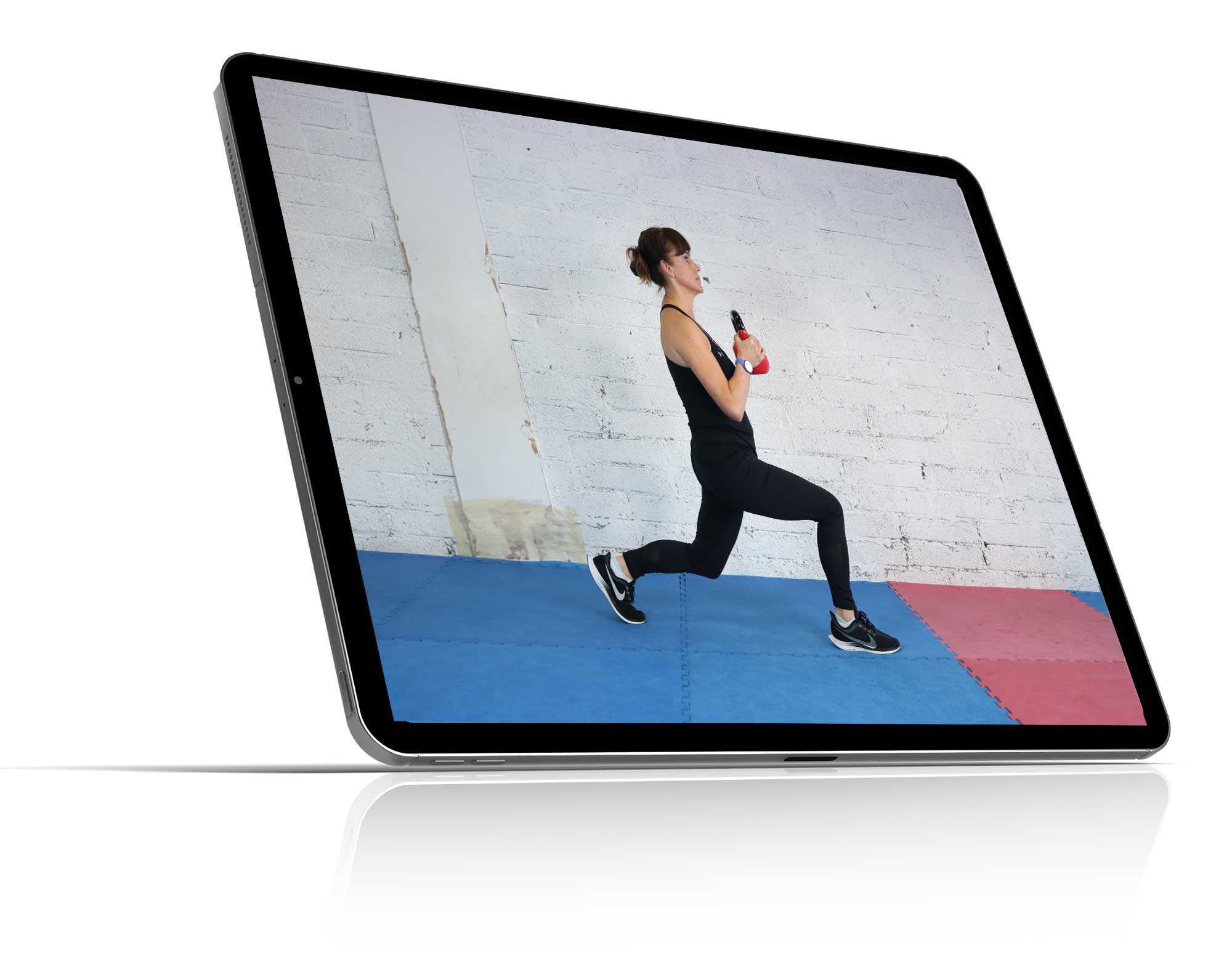 Online Live Classes for Connection
Pre-Recorded for Convenience
(Anytime / Anywhere)
Live Fitness Class Times: Mon @ 1 p.m. (45 Mins) and Wed @ 7 p.m. (60 Mins)
Class Plan:  A full body strength programme to drop body fat and improve lean muscle, a deep stretch to prevent injury and a relaxation piece for positive mental health.
Suitable For: 

Beginners / Advanced / Runners / Busy Moms.  Modifications are given for difficult exercises.

Equipment

: Dumbbells or a Kettlebell or some people use Water Bottles, a mat and sometimes we use a kitchen chair.  Have your water to hand to drink and set up your music.

Live Class Purchase: Go to Book Class on our Website and once purchased you will receive your email with logon details directly.  The class is delivered via Zoom and can be joined from any computer, laptop, apple or android phone.  
Pre-Recorded Class Purchase: Please purchase your Class on the day of use to avoid expiry. Go to Book Class / Pre-Recorded Class. These classes are ideal if you want to keep costs low, avoid fuel and childcare costs.
Camera and Sound:  You have the option to turn your camera on or off.  Pam will have all participants muted so you don't need to worry about any background noise. 
Price: €6.00 a Class per Household or bulk buy 10 Classes for €50.00.
Take the Next Step to be the Best version of You.  
Online Classes for Busy Moms
The online (live or pre-recorded) classes are so convenient for busy Moms.  They take away the stress of organising childcare as it is a home workout.  If you have a busy schedule it can be done in your own time.  You will feel amazing and cope better with life's stresses.